Auctionity Changes the Face of the Global Auction Industry
Originally published on: CoinSpeaker
Read the original article
March 11, 2019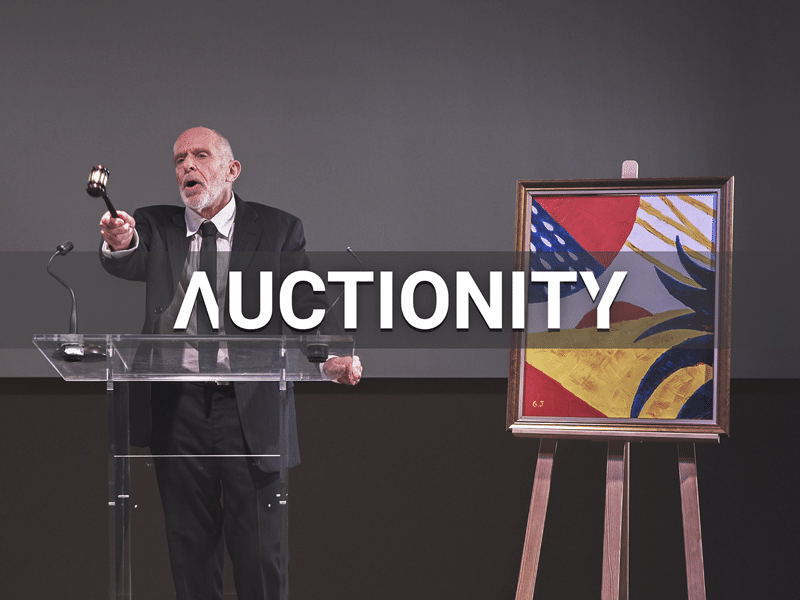 To date, the Auctionity project is the only platform of its kind to offer the possibility to bid at English (ascending) auctions that are not only fully decentralized but also reliable thanks to smart contracts.
Auctionity also makes online auctions more engaging for bidders via a viral reward mechanism which encourages community members to participate in the sales promotion of the auction.
With this taking the form of simply sharing the link to social networks, the true nature of the system comes in the form of an interactive and real-time live streamed video link of the 'saleroom' – watch the bids increase with our interactive auctioneers!
The Auctionity platform currently specializes in auctions for collectible digital assets known as NFT's or Non-Fungible Tokens. However, this is but a first step and a springboard towards a much wider set of applications of decentralized English auctions.
The Auctionity team is proud to introduce their vision for the future of auctions:
Tristan Colombet, CEO of DomRaider, says:
"Soon, it will be possible to easily sell a tokenized item (i.e. made unique and identifiable on blockchain) on the Auctionity platform. Auctionity also makes online auctions more spectacular and viral via a reward mechanism which encourages community members to participate in the sales promotion of an auction."
Auctionity's goal is to break the codes of traditional auctions by opening the way to a new generation of sales where buyers bid seamlessly in FIAT or cryptocurrency and directly via their smartphones, laptops or devices.
To keep up with the latest technical advances, the Auctionity team conducted a full rework of the platform – the new interface places live-streamed auctioneers at the forefront. The project is also gaining traction thanks to our premier partnerships including the Non-Fungible Alliance (created by Oxcert) which aims to create a fertile ground for the NFT adoption.
Other partnerships include exclusive NFT sales such as the one organized with Etheremon for the Chinese New Year or the Creative Challenge launched in collaboration with the art platform KnownOrigin.
The development of Auctionity also happens through international events such as the NFT.NYC during which the Playstation Theater in Time Square was illuminated with Auctionity's colors.
Auctionity is building solid foundations to foster its development in the near future. The video recently released thus forecasts great innovations and evolutions in terms of new usages in the world of auctions and NFTs.
Join The Global Auction Community!
About Auctionity
Auctionity is a project powered by the DomRaider group and it serves as a bridge between the auction world and the potential of the open-source blockchain. Our team is gathering experts from blockchain communities, with high-level IT & development background, and also with FinTech, Marketing and Business talents. Our ambition is to revolutionize the auction world, and thanks to the team we are building, we now have the power to carry out this revolution.