NOWPayments Review: Can It Beat the Competition?
Originally published on: 
Read the original article
June 26, 2019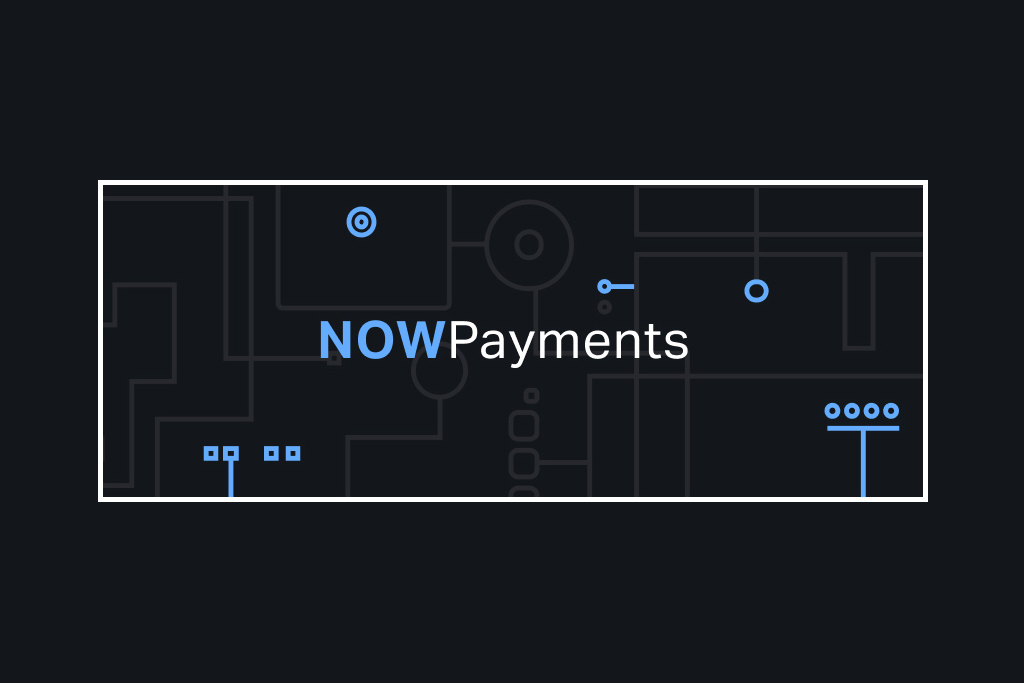 Photo: NOWPayments / Facebook
One of the most often-cited barriers to mainstream adoption of cryptocurrencies is that they aren't widely accepted as payments. Unless and until people can pay with crypto as easily and quickly as a credit card, Joe Public isn't going to be interested.
If this narrative is correct, then the onus is on merchants to accept crypto before the public will start using it. There are some signs that cryptocurrency payments are beginning to become more acceptable. AT&T recently started accepting cryptocurrency payments, following in the steps of a few other major retailers such as Nordstrom and Whole Foods.
Although crypto payment gateway services exist, some merchants may be put off by their fee structures, which will leave them no better off than if they were paying 3-5% to banks or payment processors. Of course, there's an argument to say they'll be no worse off. However, that's not necessarily compelling enough to persuade busy company leaders to go to the time and trouble of setting up an additional payment service.
This could all be about to change. Crypto exchange platform ChangeNOW has recently rolled out its NOWPayments service, offering competitive rates to merchants together with an easy-to-use API. It enables anyone to accept payment in a range of cryptos and have them paid into a wallet in the currency of their choice.
Here's a roundup of the NOWPayments service and features.
Pricing
NOWPayments has perhaps one of the most competitive pricing structures compared to its competitors in crypto payment gateways such as CoinPayments. One challenge of these payment gateway services is that various types of fees may apply. Crypto networks like Bitcoin or Ethereum charge their own transaction fees, so no crypto transaction is ever truly "free."
This said, NOWPayments doesn't charge any fees to the company for using its service. This is in contrast to CoinPayments, which charges a 0.5% fee. NOWPayments also doesn't charge any storage fee. Because the service partners with exchanges, exchange fees may apply in some cases.
However, the more volume the company puts through its NOWPayments service, the more likely it can eliminate these fees entirely in the future. Currently, the charge is already zero for BTC to BTC transactions.
All fees are already included in the value shown on the client screen, so there are no hidden surprises, and it will not change in the course of the transactions due to slippage.
Easy-to-Use API
The NOWPayments API is very straightforward to use. Anyone who wants to accept crypto payments only needs to follow a few simple steps, which are documented on the company website in a workflow format. Set up a user account, create a new key, and then enter the wallet to which the merchant funds will be withdrawn. From there, the API is available for use for creating and posting payments from buyers.
Extensive Coin Integration
NOWPayments is currently integrating between two and five new coins each week. A wide variety of coins are already supported, including BTC, ETH, PAX, XRP, EOS, and many others. However, if any merchant comes across an unlisted currency and wishes to accept a payment, they can contact the NOWPayments team with a request to add the new coin.
Non-Custodial and Fast
Other payment gateway services rely on having funds passing through their company wallets. This means that merchant payments are only as secure as these wallets, which can be a black box. Furthermore, the process of transferring funds between an intermediary wallet and the merchant wallet takes time, as the chosen currency's blockchain needs to finalize each transaction.
In contrast, NOWPayments is a non-custodial service. It simply transfers the customer funds straight to the merchant wallet without any intermediary steps. This offers improved security, as only the customer and the merchant hold the funds. However, it's also fast, because only one transaction needs to happen. The ChangeNOW exchange already offers transaction settlement times of less than two minutes, and the team is aiming to provide comparable speeds for the NOWPayments platform.
Outlook
The roadmap for the upcoming quarter involves adding more coins to the NOWPayments portfolio, and even more critically, the team is working on adding options for fiat payments. The development roadmap also includes the option for a widget or neat button to enable even faster, simpler payments.
Summary
Cryptocurrency adoption desperately needs a catalyst, and with Mark Zuckerberg's Libra plans on the horizon, a competitive payment gateway service could mean 2019 sees a critical mass of crypto users before Facebook rolls out its new payment services.