Smart Leverage Tokens: A New Financial Instrument by DX.Exchange
Originally published on: 
Read the original article
July 10, 2019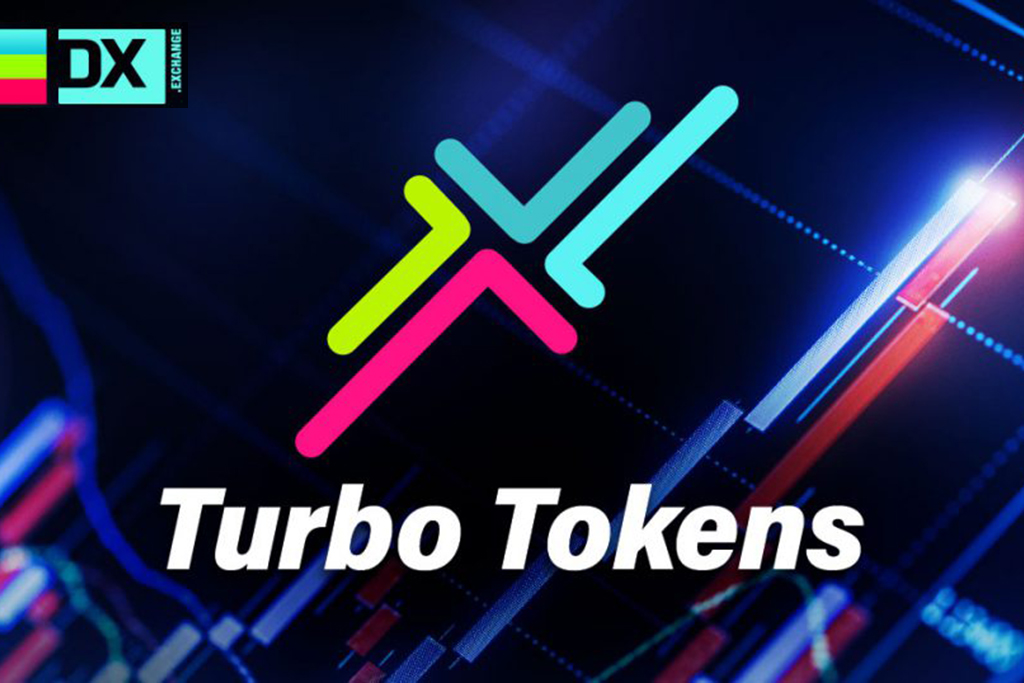 Photo: DX.Exchange Blog
Today comes with great news in the crypto ecosystem. DX.Exchange, an Estonia-based cryptocurrency exchange, just recently announced the creation of an SLT or Smart Leverage Token. They believe that this way they are going to shape the future of leveraged trading in the crypto markets. DX has branded the SLTs to Turbo Tokens, and thus it's the first smart leveraged token enabling margin trading on the blockchain.
"Exchanges are in a race to add leverage products, but they are still tied to the old school of margin trading with high risk and fees. DX always looks to use blockchain technology that can bridge the gap between the old world and the new such as being the first to digitalize real world stocks such as Tesla and Google. Now we created a new category called Smart Leverage Tokens or SLT's. It's a game changer when it comes to margin trading," commented the company CEO Daniel Skowronski.
So What Are These SLTs?
In short, SLT is a decentralized index which allows trading on a margin without actually borrowing or lending money. This facilitates exchanges not to worry about risk exposure. In traditional leveraging, the exchange lends money to the trader. In SLTs, the trader owns their leverage, therefore bearing any risk.
"These leveraged tradable assets will track the price changes second by second, enabling traders to go long or short against the underlying cryptocurrency," writes the company.
Turbo Tokens will offer investors a wide variety of SLTs paired against USDT or DXCASH (the native utility token of DX.Exchange). Also, including BTC, ETH, XRP, ADA, and BNB. Leverage will be 5x against USDT pairs and 10x against DXCASH token pairs.
The interesting part about this is that these Turbo Tokens can never go to zero. They have a unique compounding system which gives traders the freedom to only lose their own initial investment. Turbo tokens can also be stored in cryptocurrency wallets as well.
How Do They Work?
Turbo Tokens or SLTs track price movements every second. How the company describes – if you take BTC/USDT on an x10 leverage Turbo Token and the price changes 0,1%, the leveraged Turbo Token increases by 1%. The same would happen in a short position, respectively.
However, in the case of your position losing -90% of its value, the Turbo Token gets burned and a new Turbo Token at a new price. And the remaining funds are issued back to the owner's account.
Of course, the prices of the available cryptocurrencies are determined by an aggregated feed across exchanges around the world.
Turbo Tokens are ERC-20 tokens, and their max supply is 1 million.
Moreover, this launch of a new financial instrument puts DX.Exchange as a rival in competition with major trading platforms as BitMex, OKEx, and Bitfinex.
"Turbo Tokens will also be available for trading on other exchanges, which will be announced in due course. DX.Exchange is also developing a white label trading platform for Turbo Tokens, which is expected to be released towards the end of the year," said Daniel Skowronski.
About DX.Exchange
DX.Exchange is the first digital asset exchange offering the opportunity to trade in cryptocurrencies, digital stocks, security tokens, and now smart leveraged tokens, with cryptocurrency or fiat currency. DX is built on Nasdaq's market-leading matching engine and market surveillance technology.